Project coordinator:
---

Ordinul Asistentilor Medicali Generalisti, Moaselor si Asistentilor Medicali din Romania (OAMGMAMR) – Filiala Iasi – Romania
OAMGMAMR Iasi Branch is one of the 41 branches of OAMGMAMR. The organization has more than 11,000 members – nurses, midwives and medical assistants, among which more than 7500 active members who practice in Iasi county. The activity of the organization consists in the control and supervision of the of nurse and midwife professional practice. OAMGMAMR in Romania is the only professional organization that regulates the continuous professional education of nurses of all specialties and midwives. Consequently, OAMGMAMR Iasi Branch organizes continuous professional education training courses, seminars, workshops, conferences, summer schools, workshops, exhibitions of posters.
Contact person: Silvia Popovici
E-mail: secretariat@oammr-iasi.ro
Website: https://oammr-iasi.ro/
Partners:
---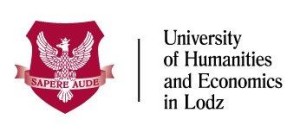 Akademia Humanistyczno-Ekonomiczna w Lodzi – Poland
University of Humanities and Economics in Lodz (AHE) is an accredited higher education institution and provides bachelor, master, postgraduate, PhD studies and courses for various target groups. We have 3 departments with 20 faculties and almost 200 specializations.
The university focuses on educational research, innovative teaching and e-learning. The AHE is the academy of modern technologies, boasting a professionally equipped publishing house, collaborating with television studio, technological incubator, clinic and printing house, as well as the biggest – among non-public schools in the region – free-access library.
Among our key fields of study and research there are: nursery, pedagogy, psychology, innovative teaching and learning methods, social problems, EQF and NQF. AHE works with a lot of different target groups: e.g. youth, students, seniors, teachers, trainers, people of various professions, children, disadvantaged youth, unemployed.
Contact persons:
Amanda Szukalska Project Manager
aszukalska@ahe.lodz.pl
Daria Modrzejewska Researcher
dmodrzejewska@ahe.lodz.pl
---

ANZIANI E NON SOLO SC – Italy
ANS is a non-profit organization founded in 2004 and working in the field of social research, community development, advocacy and training for formal and informal carers. Training for professional care workers is among ANS key activities: periodically we hold classes for professional carers to train them on caring skills as well as on ethic and abuse prevention issues. ANS also offer e-learning courses for professionals as well as for informal carers.
Contact person:
Licia Boccaletti Ans Eu project manager
progetti@anzianienonsolo.it
---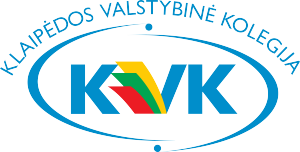 Klaipedos valstybine kolegija – Lithuania
Klaipedos valstybine kolegija (KVK) is the third-largest college in Lithuania with strong academic reputation. The College consists of three faculties: Faculty of Health Sciences, Faculty of Technologies and Faculty of Social Sciences. A variety of scientific research as well as different projects and consulting activities are executed here. Also plenty of contracted research on the grounds of technologies, biomedicine, physical, social, humanities and arts are administered. The Faculty of Health Sciences, where 1037 students are enrolled, offer courses for general practice nursing, beauty therapy, physiotherapy, oral hygiene, odontological care as well as social work.
Contact person:
Eglė Brezgytė Head of Project Department
Email: e.brezgyte@kvk.lt
---

CYPRUS UNIVERSITY OF TECHNOLOGY – Cyprus
The Cyprus University of Technology was founded in Limassol in 2003 and consists of 6 faculties: Faculty of Geotechnical Sciences and Enviromental Management, Faculty of Management and Economics, Faculty of Communication and Media Stucies, Faculty of Health Sciences, Faculty of Fine and Applied Arts and Faculty of Engineering and Technology. The development of all departments is characterized by the following three objectives: To provide education to students of a high scientific, technological and professional level, to produce high quality research that will transcend the traditional boundaries between basic and applied research, to attain an important position as a partner in a modem, European setting and to secure significant external research funding, to promote University cooperation with local industry and the economic sector in order to participate in the national effort to innovate and constantly improve products and services.
Contact persons:
Dr Evridiki Papastavrou Discipline: Nursing
Email: e.papastavrou@cut.ac.cy
Dr Maria Karanikola Discipline: Nursing
Email: maria.karanikola@cut.ac.cy
Areti Efthymiou Discipline: Psychology
Email: arefthymiou@yahoo.com
Dr Panayiota Andreou Discipline: Psychology
Email: panayiota.andreou@cut.ac.cy
Melina Evripidou Discipline: Nursing
Email: melinaevripidou@outlook.com
---